It's that time of year again! Time for the year in review. 2016 has gotten a bad rap, which makes me sad since it's the year Levi was born. Here are some more of the big events of our year:
- Lena turned 3 and we threw away her Binky with much less trauma than anticipated.
- I made it through the end of a healthy but hard pregnancy.
- Levi William was born 2 weeks early on Leap Day (February 29). I got to experience my water breaking for the first time and it was my
fastest/easiest labor
yet!
- Lucy lost her first tooth, followed by 4 more throughout the year!
- After a lot of puking, screaming, and an ultrasound at the Children's Hospital to rule out pyloric stenosis, Levi was diagnosed with GERD (reflux) and took Zantac for 9 months to keep it at bay.
- Lucy went from sounding out three letter words to reading entire chapter books leaps and bounds above her grade level.
- My 16 year old nephew Tayton got a fluke brain infection which required surgery on his head to remove the infected fluid.
- We bought a new-to-us van and sold the hunk of junk Craigslist lemon we had bought in 2015.
- Lucy went to her first (non-family) sleepover for her friend Elliana's 6th birthday.
- For the second year in a row, I attempted and failed many times to potty train Lena
- We got rid of our pool, but spent lots of time enjoy other peoples'.
- Justin went on a hiking/fishing trip in Wyoming for 10 days.
- Lena got to go to her first sleepover at Niki's house.
- I got a cavity filled for the first time in 20 years and greatly enjoyed the laughing gas.
- Lena stopped napping
- I tried and
failed
to go on a diet.
- My oldest nephew, Tyler, got married and Lena got to be a flower girl for the first time.
- We went camping over Labor Day and survived to tell about it.
- Lucy started first grade and loves it
- I started Zoloft . . . and love it. Haha. After some initial dosage tweaks, it is making a world of difference in my depression.
- I participated in
Write31
for the first time.
- Justin and YouTube taught Lucy to tie her shoes
- We suffered through the worst presidential election of my lifetime.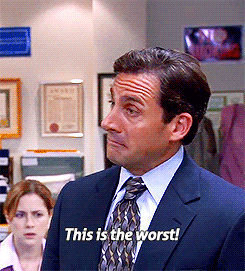 - Justin and I went to our first marriage conference (after 11 years of marriage).
- Levi got his first teeth!
- My mom, sisters, and I skipped Black Friday shopping for the first time in 15 years. (We did it online instead.)
- I had a rough year with Lena's behavior, but she finally seems to be growing out of it and is my little buddy now.
All in all, 2016 was a pretty good year for our family. We are blessed beyond measure and looking forward to what 2017 has in store!